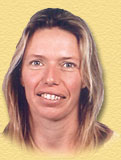 My name is Erika Verhoeven. I have been trained and accredited by Brandon Bays in 2002 in the UK. To deepen my knowledge and to maintain my accreditation I regularly attend additional seminars by Brandon Bays. My work is being assessed every year. I exchange Journey processes with other Journey Practitioners and participate in intervision.
Quality and integrity are very important to me.
Since 2002 I have had a practice for Journey therapy in Gouda in The Netherlands. In January 2005 I moved to Leinster in Western Australia. Currently I have a practice in Perth and I am happy to travel to country clients. My wish is to bring the Journey into the smaller community's and schools in WA. Please express your interest here.
The different Journey processes
There are different possibilities to start your healing process. Every Journey process is unique and custom-made. Before a process we will determine together which process is most suitable; the first time that will be more than likely the Designer Journey. Reserve for a Journey process 2 to 3 hours (for children approximately 1 hour).

Designer Journey
A combination of the Emotional and Physical Journey and a good combination with the Life's Purpose Journey.
Emotionele Journey
A process designed to solve emotions obstructing your functioning and to deal with patterns and behaviour limiting your daily life and of which you might have the feeling that they are 'not yours'.
Physical Journey
After an Emotional of Designer Journey. A process aimed to deal with a physical problem.
Life's Purpose Journey
Who are you really? Have you always had a feeling that there is a reason for you being here? To get more clarification, the Life's Purpose Journey is a perfect method. In combination with the Designer Journey.
Abundance Journey
Eliminate limiting patterns and behaviour that keeps you from living in abundance, in the areas of health, relationships and welfare. After several processes, enabling you to work at a deeper level. This process takes up half a day and asks preparation.
No Ego Journey
Strip yourself of everything you have identified yourself with and that caused all negativity in your life. A deep process that brings you at the level of your true Self. After a couple preparing processes.
Junior Journey
A process customized for children. Children are usually close to Source and their Journeys are often fast and powerful. There are several variations for children of different ages and development levels.

Important
The Journey is not developed to ignore any kind of healing programme. It is meant to support you and to encourage you on your path of growth and healing. If you suspect that there's a medical cause for your complaint I advise you to consult a doctor. The Journey and its representatives are not qualified to perform medical treatment. The Journey cooperates perfectly with other methods of treatment.

Before you do a process I advise you to read The Journey by Brandon Bays. It is important to understand very well how the process works so that you can make a conscious decision for it. Take the rest of the day off after a Journey.

Please feel free to contact me for more information or to make an appointment.